We Build Websites That Make You grow your private client base in
Are you starting your new business, or is it already established? Together we can take it to greater heights as a successful brand. 
bussiness
Our

Website Design System.
Onboarding
We give you a full demo of the websites we have done and understand how you want your website to be done. We also obtain all the necessary information required for your business.
Build
It takes 10-15 days to build your website. Within 5 days we provide content for review, after which is handed over to the Web Team for website development.
Maintainance
We take full care of your site including backups, security, and content updates
bussiness
Nature Inspires Our

Website Designs.
Our Website Design Team will build a stylish website that simply works. We spend time understanding your business and your audience and creating elegant solutions for user journey and experience.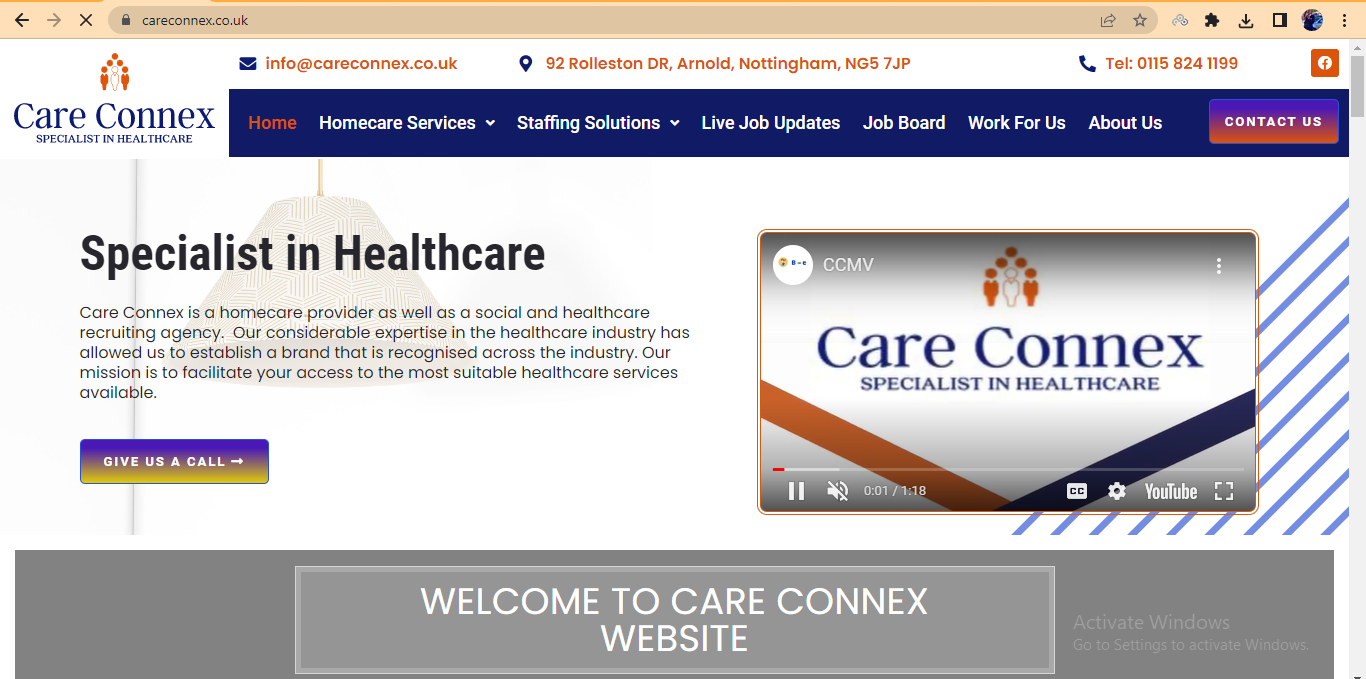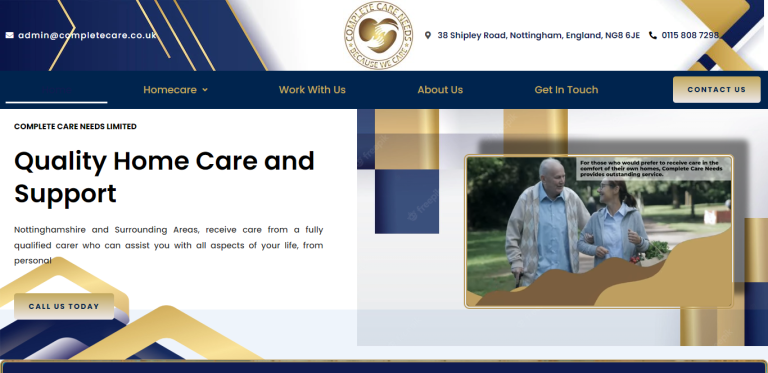 Do you already have a WordPress website, but it is ageing, it's not responsive, and the content needs an update? Don't worry – we can help refresh your online presence and add in new enhancements. Our turnaround on website re-design depends on the amount of work is usually within a week.
Do you need a WordPress update or, do your plug-ins need updating? We will look after your websites regularly to keep your business performance in the fast lane and maintain your online presence? It might sound daunting, but it's fine! We can look after it for you and structure an updated plan to suit the site. So let us take away the headache.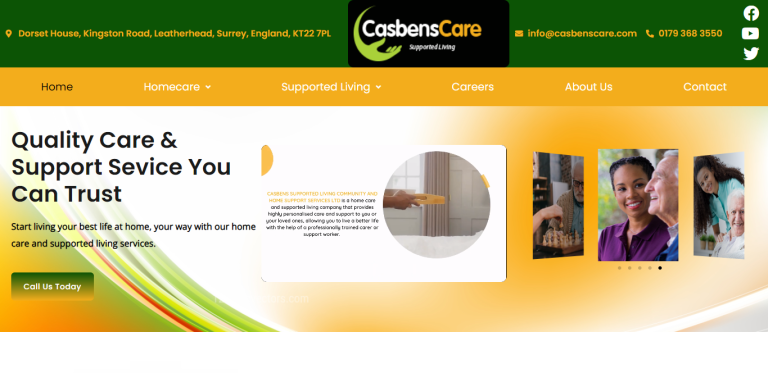 We recognise that not everybody who owns a website has the time to deal with all the maintenance issues that go with it. At B.e., we have a support and maintenance team that will be glad to help. Just tell us what you need.
bussiness
Our

Website Support Packages

include the following: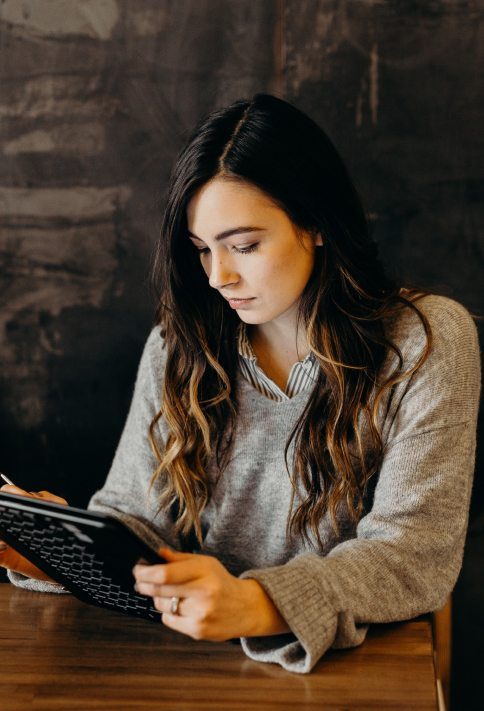 Enhanced Website Backups
WordPress backups should be performed on a regular basis. Have peace of mind that you've got additional contingency plans in place and benefit by having off-site daily backups that you have full access to through a secure cloud-based account that will contain all of your WordPress files and databases.
STARTED
Regular Theme Maintanance
Your WordPress 'theme' is essentially the framework that makes your website look and feel the way that it does. Occasionally, this will need updating in order to be consistent with updated technology, core WordPress releases or plugin updates. We'll maintain and manage your theme to ensure that it continues to work.
Call Us Today
Website Content Updates
Take the hassle of having to update the content yourself by letting us update it for you. whether it be blog posts, page content or new products and we'll make it live within 48 hours for you. Need a specific function? Let us know and we'll incorporate it into your site.
Call Us Today
Call Us Today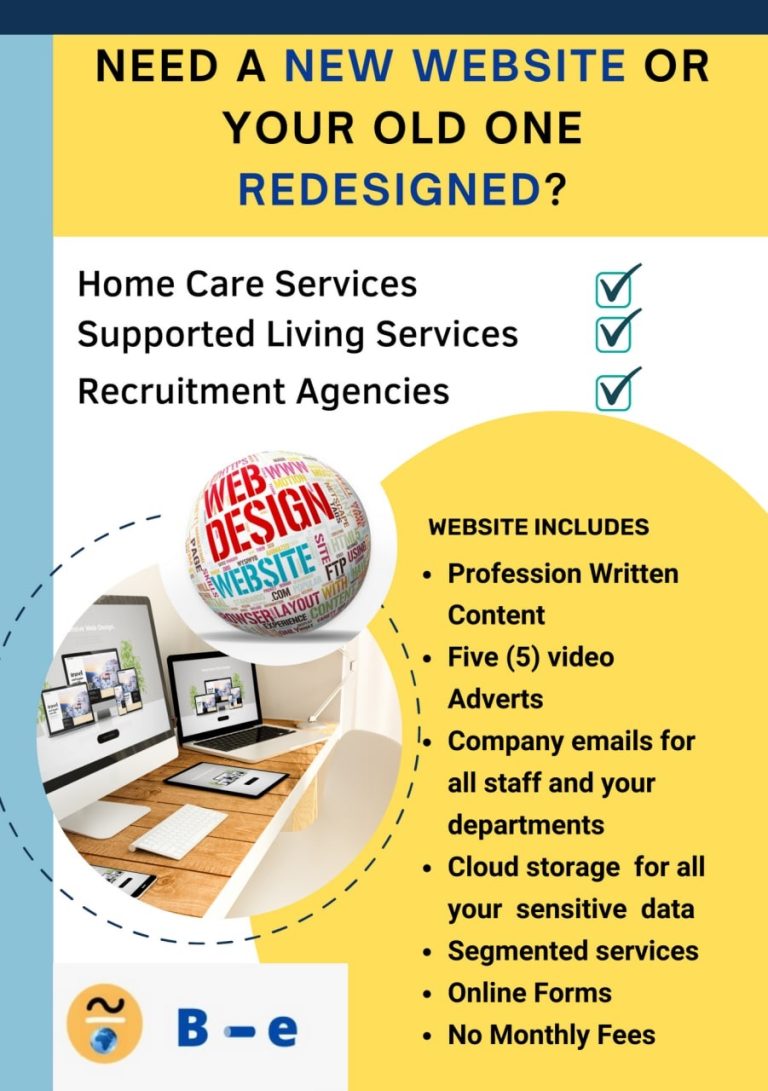 Let's Increase Your

Private Clients Base
Kindly Schedule A Demo Below with our expert
bussiness
We Create Amazing Websites For

Health And Social Care

Companies.
Our website package is for established companies that want to showcase their diverse range of services as well as increase their brand footprints and engage their brand community on Social Media.
Domain Name
Website Hosting
Minimum 5-pages.
Professionally written copy.
High-Quality Images.
100 Gig Storage.
SSL Certificate.
200 individual email accounts
Google My Business
10-14 working days turnaround
90 seconds Corporate video
60 seconds Package video
Facebook Business Page
Google search listing
Google Analytics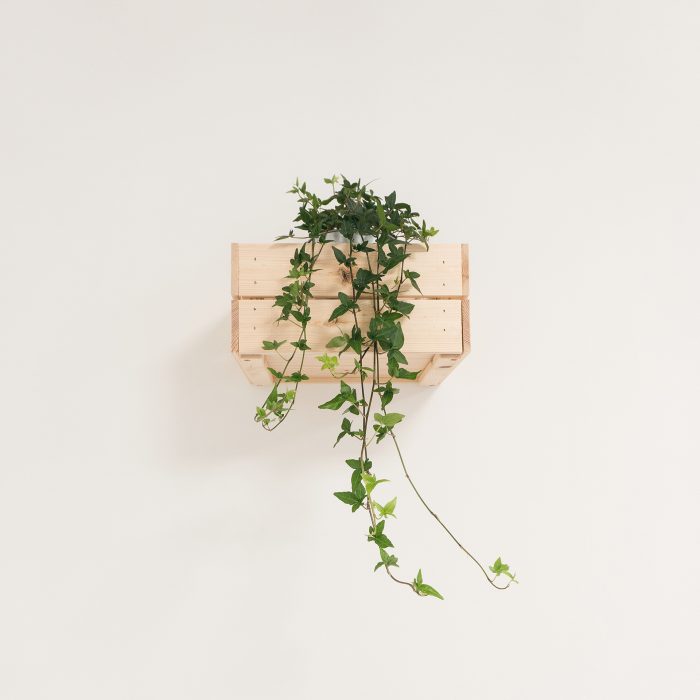 The E-commerce package is for companies who wants a website that delivers services 24/7 with secure payment gateways.
Domain Name
Website Hosting
Optional number of pages.
Professionally written copy.
High-Quality Images.
100 Gig Storage.
SSL Certificate.
200 individual email accounts
Google My Business
10-14 working days turnaround
90 seconds Corporate video
60 seconds Package video
Facebook Business Page
Online Facebook Sop
Google search listing
Google Analytics
Click Logo to view website
Got a campaign in mind? Give us a direct call on 07882564576 or Tel: 02081 543 267